Tile Grout Cleaning - Expert Cleaning Services With My Steam Green Carpet Cleaning
Book Online
"*" indicates required fields

Uncover the Secret to Immaculate Floors with My Steam Green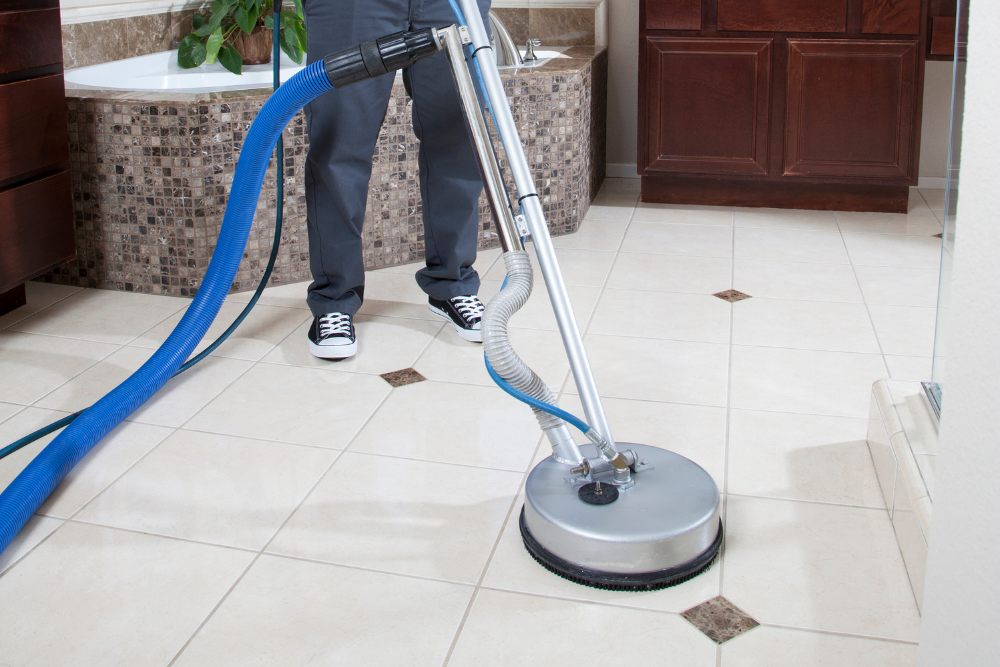 Unveil the hidden secret to achieving flawlessly pristine floors with the exceptional tile and grout cleaning services offered by My Steam Green Carpet Cleaning. Situated in the vibrant landscape of Los Angeles County, we understand the significance of maintaining floors that exude magnificence and sophistication. Our team of dedicated professionals possesses an intricate understanding of the complexities involved in tile and grout cleaning. Over time, dirt, grime, and stubborn stains can tarnish the allure of your floors, diminishing their natural beauty. Utilizing advanced techniques and state-of-the-art equipment, we meticulously restore the splendor of your tiles and grout. Our tile and grout cleaning process begins with a deep pre-treatment of your floors. This helps to loosen the soils that have accumulated over time, making them easier to remove during the extraction phase.
Turning Your Home into a Urine Odor-Free Zone with My Steam Green's Odor Removal
If you're a pet owner, chances are high that you've had to deal with the fairly common but seriously frustrating issue of pet urine odors in your home. Regardless of how well-trained your furry friend is, accidents can happen, leading to persistent odors that can permeate your carpets, area rugs, and even your subfloors.
When it comes to effective pet urine odor removal, it can be challenging to find cleaning solutions that are both eco-friendly and potent enough to tackle the task. This is where the experts at My Steam Green come in for pet urine odor removal. Each cleaner on our team understands that odors can be more than just a nuisance – they can impact the comfort and integrity of your living environment.
By utilizing technologically advanced tools and eco-friendly cleaning solutions, we're able to penetrate deeply into carpet fibres to tackle the source of the problem. This advanced process aids in both urine removal and odor mitigation. The result is the thorough elimination of pet urine and effective pet urine odor elimination.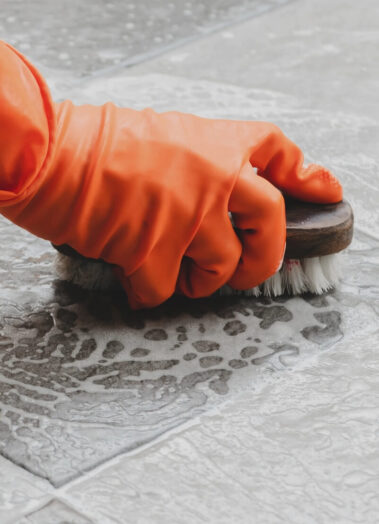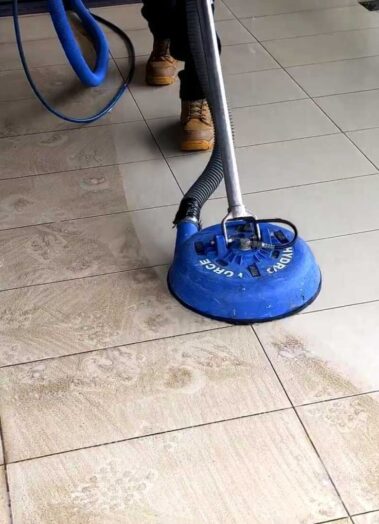 My Steam Green: A Novel Approach to Efficient Urine Stain and Urine Odor Removal
Dealing with pet urine and its odor can be a tricky process. The smells are persistent, and removing them requires more than just surface cleaning. Furthermore, cleaning pet urine from your subfloor or carpet can often leave a dry, lingering odor. To effectively address these concerns, My Steam Green has come up with a novel approach that efficiently tackles pet urine odor and urine stains.
After the initial cleaning, we perform an odor removal process, which targets and eliminates the source of the smells. With a combination of our powerful cleaners and this process, we can assure you that your surfaces will be completely free of pet urine odor. My Steam Green's comprehensive cleaning process does not just provide a temporary solution but tackles the problem from the root, meaning fewer instances of lingering urine odors and urine stains.
In conclusion, the process at My Steam Green not only assures a thorough cleanse but also a healthier environment at your home. It eliminates any urine odor, be it cat urine, pet odor, or any type of urine stains. The dry residue that might act as a potential contaminant is also cleared. This makes sure that your home is not just odor-free, but also germ-free after every service.
Natural Pet Removal Techniques for Urine Stain and Odor Eradication
Pet owners often find themselves dealing with the challenging task of pet urine odor removal. Dealing with pet urine odors isn't just about keeping your home fresh and clean; it also involves maintaining a healthy and safe environment for both you and your pet. One effective solution to eliminate these odors is through the use of natural pet removal techniques that are not only successful in removing the smell but also efficient in eradicating urine stains.
At My Steam Green, we understand the urgency for odor removal after pet accidents. Pets, especially dogs, may have occasional accidents resulting in persistent odors. Such odors are not just unpleasant; they can also cling to surfaces and fabric around the home, causing a lingering stench. Dog urine is particularly challenging to remove as it contains substances like urea, urochrome, and uric acid that can cause distinct and lingering odors. That's why we've developed thorough processes that effectively remove stains and odors from these stubborn areas.
In conclusion, dealing with pet accidents doesn't have to be a nightmare. With a detailed process and proven solutions, My Steam Green can help remove the pet odor from your home, giving you a clean, fresh, and safe living environment. Never again worry about persistent dog urine odors or stubborn urine stains. Simply rely on My Steam Green for efficient and effective pet urine odor removal. We're all about making sure you have a clean and pleasant home to enjoy with your pets.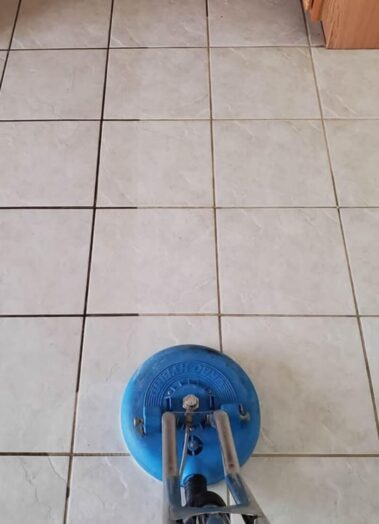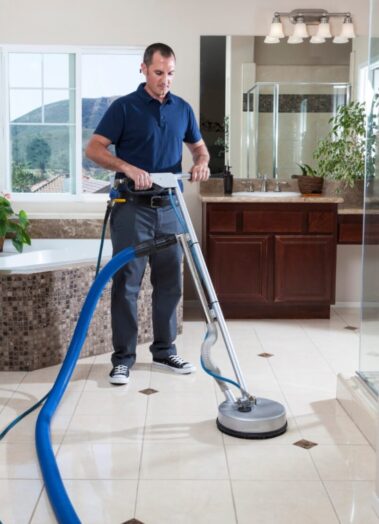 P.U.R.T Removes 99.9% of Pet Urine Odors: How Our Pet Stain Removal Service Works
No one wants their home smelling like pet urine odors, and that's where the expertise of My Steam Green comes into play. With our revolutionary P.U.R.T system, we assure pet urine odor removal at an amazing 99.9% effectiveness. It's not uncommon for homes to have reminders of pet accidents, they are part of having loved pets around. However, the lingering smell of pee can be eliminated.
First, our highly trained personnel start by inspecting your carpet or any other area affected by pet urine. The initial inspection focuses on the subfloor and surface area to ascertain the extent of the urine contamination. All through this process, we remain professional and thorough, knowing the importance of a clean, urine-free home environment for you.
After the first assessment, we delve into using our superior P.U.R.T (Pet Urine Removal Treatment) system. The magic happens here, as we start the pet urine odor removal process, equipped with our exclusive cleaning solutions. P.U.R.T is designed to react with the urine upon contact, breaking it down and removing the odor. The application takes place on each urine spot on your carpet, or any other affected area.
In summary, our goal at My Steam Green is to provide the best pet urine odor removal service while ensuring environmental sustainability. Our method combines the effective P.U.R.T system and expert personnel, guaranteeing a thorough, eco-friendly solution for pet urine odors, pet accidents, and stained carpets.
Faqs
How to clean floor tile grout without scrubbing?
It's always possible to get your floor tile grout cleaned without having your hands go through an exhausting session of scrubbing. When seeking methods that don't require much physical effort, many homeowners tend towards alternatives such as making a cleaning paste out of mixing hydrogen peroxide with baking soda – applying this onto the surface (applied onto the surface), letting it rest for a while before getting washed off with water works commendably too! Another viable option would be utilizing a steam cleaner machine – employing heat via a pressurized stream allows effortless elimination of stubborn stains and debris and makes work easier than traditionally done manually; furthermore, you get yourself refreshed-looking tile grout.
Is professional grout cleaning worth it?
Professional grout cleaning can be highly beneficial and worth it for several reasons. While DIY cleaning methods can yield decent results, professional grout cleaning services offer a higher level of expertise and specialized equipment that can achieve superior outcomes. Professionals have the knowledge to identify the right cleaning agents and techniques for different types of grout and tiles, ensuring effective and safe cleaning. They can remove deeply embedded dirt, stains, and even mold, rejuvenating the appearance of your grout and extending its lifespan. Moreover, professional cleaning can save you time and effort, as well as prevent potential damage that may occur from incorrect cleaning methods. So, if you value a thorough and long-lasting result, investing in professional grout cleaning is a wise choice to enhance the cleanliness and aesthetics of your tiled surfaces.
How do professionals clean bathroom tile and grout?
Professionals employ a comprehensive approach to clean bathroom tile and grout effectively. They typically start by inspecting the condition of the grout and identifying any specific problem areas. Next, they apply a specialized cleaning solution designed for grout and tile. This solution helps to break down dirt, grime, and stains. Depending on the severity of the buildup, they may use brushes, scrubbers, or even steam cleaners to agitate the grout and lift away the debris. Afterward, the surface is thoroughly rinsed to remove any residue. In some cases, professionals may also apply a sealant to the grout to provide an added layer of protection against future stains and discoloration. The result is a fresh and revitalized appearance for your bathroom tile and grout, achieved through the expertise and specialized techniques of professional cleaning services.
How often should tile and grout be professionally cleaned?
Several factors influence the frequency of professional tile and grout cleaning services including the level of foot traffic as well as the type of tiles used amongst others. On average it is recommended that you schedule cleaning appointments every 12-18 months but heavily trafficked areas or spaces susceptible to spills might require frequent maintenance instead. Refreshing the cleanliness of tiles keeps them sparkling which prevents mold growth by deterring dirt into other parts. A tailored approach aimed at addressing individual needs would provide invaluable assistance precluding any severe damage. Transforming acquired consultation services from cleaning professionals provides an applicable solution ensuring optimal maintenance for many years.
How can professional tile and grout cleaning help extend the lifespan of the flooring?
The ability to extend the life expectancy of your flooring rests greatly upon employing expert tile and grout maintenance services. Over time dirt particles, grimy residue as well as other harmful deposits collect within porous lines between tiles or onto otherwise smooth surfaces inevitably leading to blemishes, color changes, or potential ruin. With scheduled reliance on proficient cleaners, you secure optimal eradication thereby averting long-lasting injury. Professionals utilize specialized strategies geared towards thoroughgoing extraction that entail comprehensively targeting deep-rooted micro-junk for revitalized surfaces with fully restored hue décor…and beyond! Professional attention also reduces chances for mold or mildew infestation crucial since either could undermine floor stability considerably. Achieve long-lasting premium durability even whilst maintaining flawless aesthetics via employing regular expert tile-grouting services.
Client Feedback
Happy Client Says About
Our Company
My Steam Green Carpet Cleaning has been a lifesaver! We've had so many issues with water damage in our home over the years, but they have been able to fix each one. They are always on time and really care about their customers. I highly recommend them!
Very responsive and got the job done right. We had an issue with our AC and they fixed it immediately. I would absolutely recommend My Steam Green Carpet Cleaning.
They do a great job carpet cleaning. Very professional. Good customer service.
They do an amazing job, and are very thankf to have them help our fami!
They did a great job, they were super professional and easy to work with, and I wouldn't hesitate to use them again next time I need rugs cleaned.
Professional and punctual. The upholstery cleaning was done with due care and diligence. I strongly recommend this firm to all.
I love My Steam Green Carpet Cleaning! They are the best rug cleaning company around. I love working with them because they always get stains out and don't make a mess. I highly recommend them to anyone in need of professional carpet cleaning services!
Brandon Davidson
2022-10-12
They are very good. The owner was very friendly and his team did a great job on carpet cleaning. I will recommend anyone to use their service.
Best place to get ur carpets clean..they do a great job..you won't be disappointed. Give them a try. I recommended My Steam Green Carpet Cleaning. Thank you.
Above average professional service. Really top shelf. He had an opening when I called, was there in an hour. Jose works hard, and earned every cent. Filthy carpets are now clean, nothing damaged, work done by a polite and respectful individual at a fair price. Hard to find these days. Thank you Jose!