Book Online
"*" indicates required fields

Don't Let Dirty Air Ruin Your Health - Breathe Clean with My Steam Green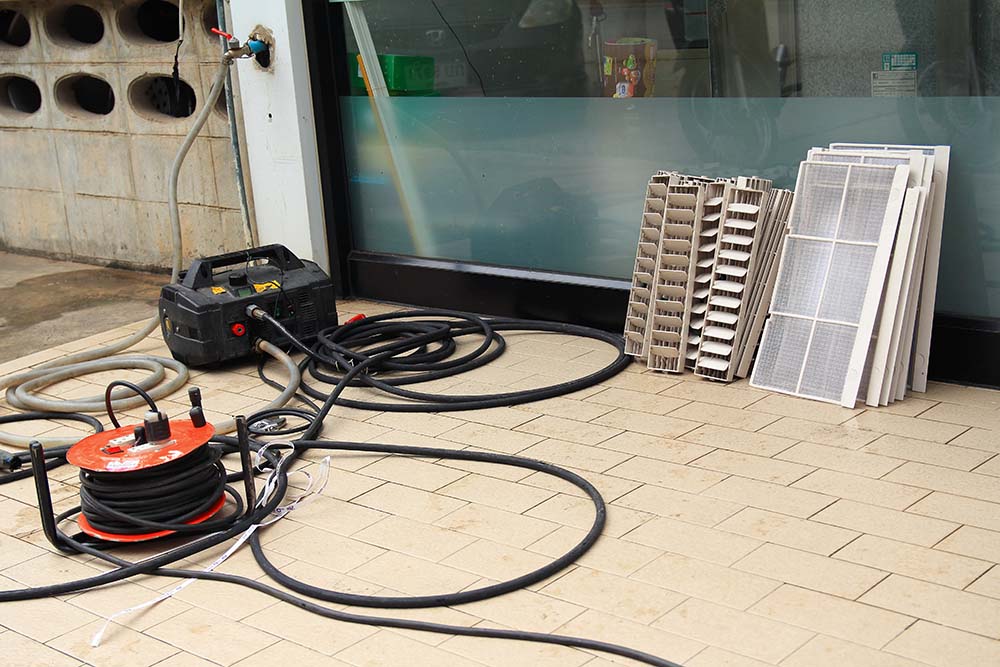 Don't let dirty air affect your health. At My Steam Green, we specialize in air duct cleaning to ensure that you and your loved ones breathe fresh and healthy air. We use only the most advanced equipment for our air duct cleaning so that your vents are brought back to their optimal working condition. Over time, dust, allergens, and contaminants can build up in your air ducts, compromising the quality of the air you breathe. Our expert team utilizes advanced techniques and eco-friendly solutions to thoroughly clean your air duct system, removing harmful particles and eliminating musty odors. You can trust us to restore the air quality in your home or business so that you can breathe easier. Experience the benefits of improved indoor air quality and a more efficient HVAC system. Breathe clean and fresh with My Steam Green's professional air duct cleaning services.
The Hidden Danger in Your Home: Is Your Air Duct Making You Sick?
At My Steam Green, we specialize in air duct cleaning to address this concern and ensure a healthier living environment for you and your family. After a period has passed by, pollutants like dust mites, mold spores and other allergens could find themselves deposited within the confines of your home's air ducts.
With each circulation cycle they move about freely with every breath you take posing hazards that could create serious respiratory issues or even prolonged allergies. Taking account of this serious problem our expert team provides advanced cleaning solutions ensuring a well-maintained duct system providing quality breathable clean air to promote healthy living standards.
Furthermore, uur air duct cleaning services can help you get rid of hidden dangers and make your indoor air quality better. This reduces the risk of health issues. We clean and sanitize every nook and cranny of your air ducts thoroughly to ensure fresh and clean air for you to breathe.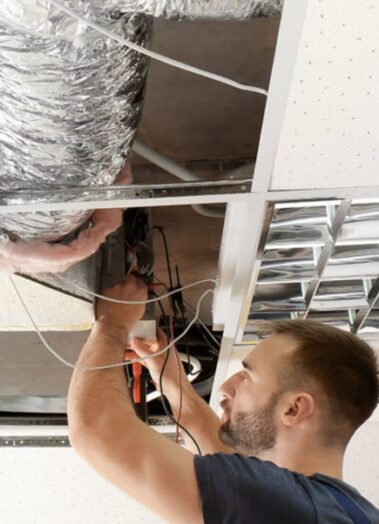 Clear the Way for Fresh, Pure Air with Our Professional Cleaning Services!
Are you longing for fresh, pure air in your home? Look no further than My Steam Green's professional cleaning services. We specialize in air duct cleaning to ensure that you and your family breathe nothing but the cleanest air.
The air you breathe can become polluted if dust, debris, and allergens accumulate in your air ducts over time. This can lead to allergies, respiratory issues, and a general feeling of discomfort. Our expert team utilizes advanced techniques and state-of-the-art equipment to thoroughly clean your air duct system, eliminating these contaminants.
With our air duct cleaning services, we clear the way for fresh, pure air to circulate throughout your home. Our meticulous approach ensures that every nook and cranny of your air ducts is free from dirt and debris. You can trust that our eco-friendly cleaning solutions are safe for you, your family, and the environment.
Cleaner ducts = Cleaner life- Trust us at My Steam Green
Our focus at My Steam Green is to promote a clean and healthy lifestyle by ensuring that your air ducts are free from dirt and debris. The quality of air you breathe daily is dependent on the state of your air ducts, which is why we specialize in air duct cleaning services.
Over time, dust, dirt, allergens, and even mold can accumulate in your air ducts, circulating through your home and impacting your indoor air quality. This can trigger allergies, worsen respiratory issues, and affect your overall well-being.
However, our air duct cleaning services use advanced equipment and techniques to remove hidden pollutants and sanitize your air ducts. This ensures that you and your family can breathe fresh and clean air. By choosing My Steam Green, you're investing in a cleaner life.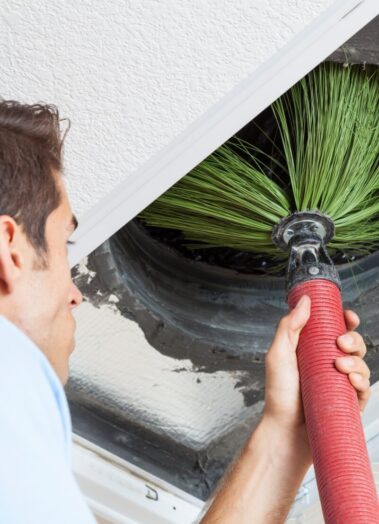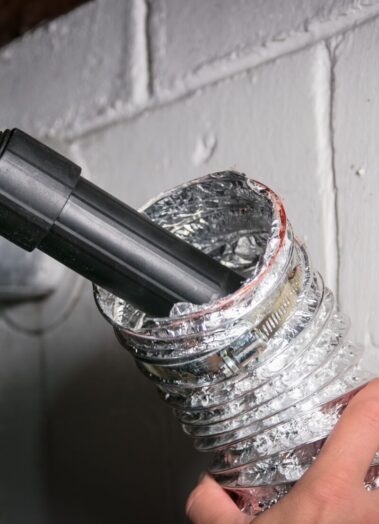 My Steam Green: The Shocking Truth About What's Hiding In Your Ducts – And How We Can Help
Get ready to uncover the shocking truth about what's hiding in your ducts! Here in Los Angeles County, My Steam Green is your go-to expert in revealing the hidden secrets lurking within your air ducts and providing the necessary solutions. It's time to face the reality, your air ducts can become a haven for dust, allergens, pet dander, mold spores, and other harmful particles.
These unwelcome guests can compromise the air quality in your home and potentially impact your family's health and well-being. But fear not, because we have the knowledge and expertise to combat these hidden dangers. Our specialized air duct cleaning services are designed to eliminate the build-up of contaminants, ensuring that the air circulating in your home is pure and healthy.
Let us help you breathe easier and live healthier by scheduling an air duct cleaning with My Steam Green today. Say goodbye to the shocking truth and hello to a cleaner, fresher home environment in Los Angeles County.
Faqs
Does cleaning air ducts really make a difference?
Without a doubt! Tidying up the air ducts can have a notable impact on how well your HVAC system operates as well as improve overall air quality. As time passes by debris like dust, allergens or even damaging mold grow in these spaces causing circulate throughout the household once turned on. Cleaning up these passageways takes out all those harmful elements which allows for improved indoor living standards ultimately protecting one's health status plus reducing energy costs by enhancing efficiency of HVAC operations. Henceforth investing in expert cleaning services is highly recommendable towards gaining cleaner atmosphere to inhabit.
What are the cons of air duct cleaning?
Having your home's air ducts cleaned holds numerous advantages, it is important taking certain considerations under advisement. One primary concern is avoiding oversight by untrained professionals using inappropriate techniques that can easily damage your HVAC network. Additionally, air-duct cleanings often carry large expenses based on both the size and scope of necessary work. Lastly, insufficient or incompletely performed cleanings increase chances of reintroducing contaminants brought on during daily household activities. Fortunately, professional air duct-cleaning by My Steam Green Carpet Cleaning experts can reduce the health risks associated with poor indoor-air quality
How often should you clean air ducts?
Several factors determine how often you should clean your air ducts such as where you live, how much they're used and the physical condition of your home among others. Typically, it's advisable to get them cleaned every three to five years. However, circumstances like having pets that shed frequently or having occupants with respiratory complications and allergies warrant more frequent cleaning. In addition, dust accumulation, mold growth and rancid smells are telltale signs that demand early cleaning. Regular maintenance practices like replacing ventilation filters and maintaining cleanliness levels contribute vastly towards enhancing overall hygiene levels within the vents. Getting professional consultation services enables one to establish an appropriate routine aligned with their specific needs aimed at keeping their vent systems well-maintained.
What is the best air duct cleaning method?
The best air duct cleaning method involves a combination of thorough techniques to ensure effective results. One commonly used method is called "negative air pressure" or "duct cleaning with a high-powered vacuum." This method involves using a powerful vacuum system to create negative pressure within the ducts, pulling out dirt, debris, and contaminants. Complementing this method, professionals may also use agitation tools to dislodge stubborn particles and brushes to scrub the inner surfaces of the ducts. Additionally, incorporating air washing and sanitization techniques can help eliminate bacteria, mold, and other harmful microorganisms. It's essential to hire experienced professionals who employ a comprehensive approach tailored to your specific air duct system, ensuring optimal cleaning and improved indoor air quality.
Can air duct cleaning cause damage?
When performed by trained professionals using appropriate techniques, air duct cleaning should not cause damage to your system. However, it's essential to be cautious and hire reputable and experienced professionals to minimize any potential risks. Improper cleaning methods or using aggressive tools can lead to damage to the ductwork, such as punctures or tears. It is also crucial to ensure that the cleaning process does not dislodge or spread contaminants throughout your home. By choosing a reliable and knowledgeable air duct cleaning service, you can mitigate the risk of damage and have peace of mind that the cleaning process will be conducted safely and effectively.
Client Feedback
Happy Client Says About
Our Company
My Steam Green Carpet Cleaning has been a lifesaver! We've had so many issues with water damage in our home over the years, but they have been able to fix each one. They are always on time and really care about their customers. I highly recommend them!
Very responsive and got the job done right. We had an issue with our AC and they fixed it immediately. I would absolutely recommend My Steam Green Carpet Cleaning.
They do a great job carpet cleaning. Very professional. Good customer service.
They do an amazing job, and are very thankf to have them help our fami!
They did a great job, they were super professional and easy to work with, and I wouldn't hesitate to use them again next time I need rugs cleaned.
Professional and punctual. The upholstery cleaning was done with due care and diligence. I strongly recommend this firm to all.
I love My Steam Green Carpet Cleaning! They are the best rug cleaning company around. I love working with them because they always get stains out and don't make a mess. I highly recommend them to anyone in need of professional carpet cleaning services!
Brandon Davidson
2022-10-12
They are very good. The owner was very friendly and his team did a great job on carpet cleaning. I will recommend anyone to use their service.
Best place to get ur carpets clean..they do a great job..you won't be disappointed. Give them a try. I recommended My Steam Green Carpet Cleaning. Thank you.
Above average professional service. Really top shelf. He had an opening when I called, was there in an hour. Jose works hard, and earned every cent. Filthy carpets are now clean, nothing damaged, work done by a polite and respectful individual at a fair price. Hard to find these days. Thank you Jose!