Dryer Vent Cleaning Service | Best Dryer Vent Cleaning with Numerous 5-Star Reviews
Book Online
"*" indicates required fields

Don't Let a Dirty Dryer Vent Burn Down Your House and Trust in My Steam Green Carpet Cleaning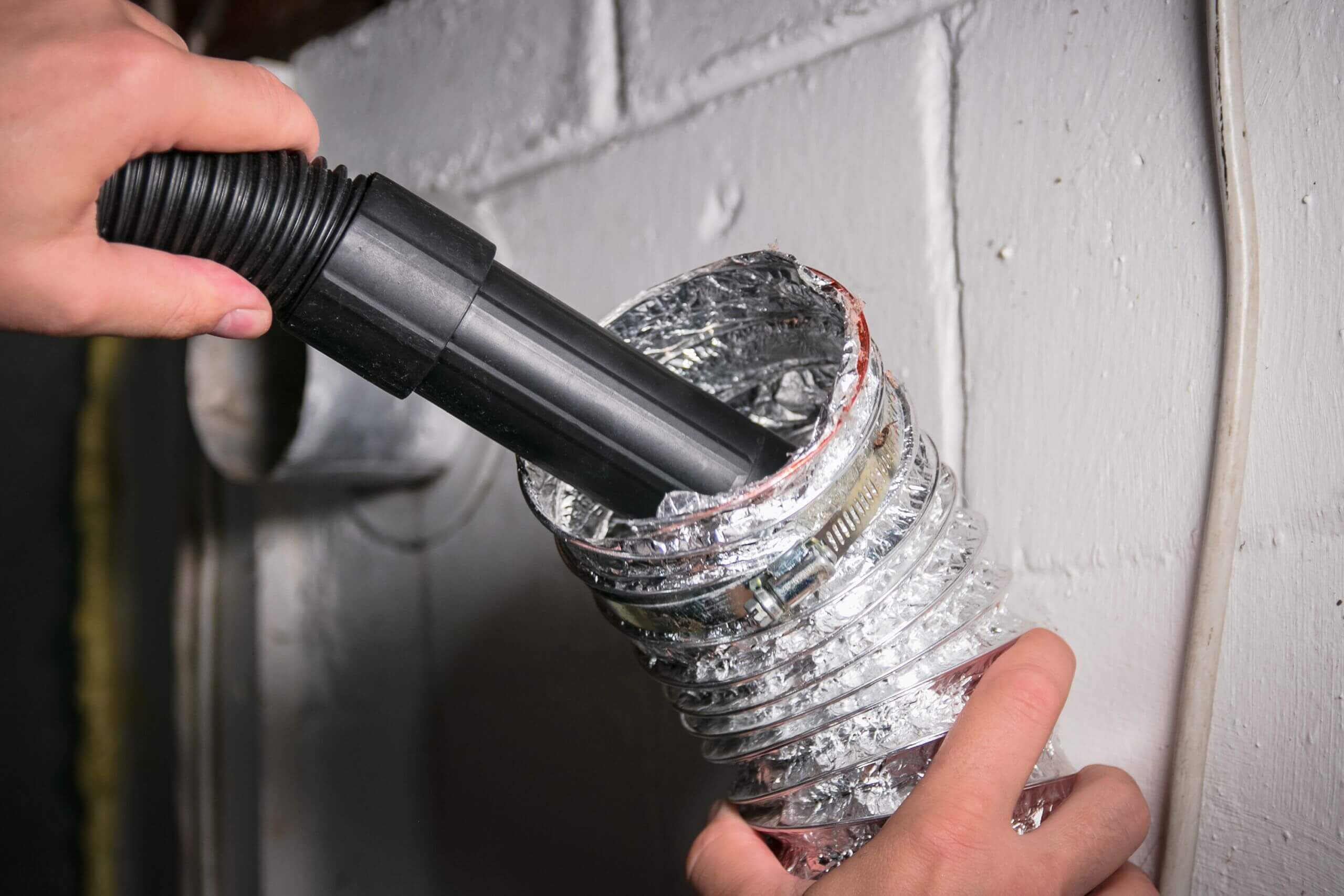 Here at My Steam Green Carpet Cleaning, we understand the importance of a clean and well-maintained home. When it comes to ensuring the safety of your family and the protection of your property, one often overlooked area that requires regular attention is your dryer vent. A clogged dryer vent can lead to a buildup of lint, debris, and even flammable materials over time. This accumulation restricts the airflow and creates a potential fire hazard. Our expert team utilizes advanced techniques and specialized equipment to thoroughly clean your dryer vent, eliminating any blockages and reducing the risk of fire. With our thorough and efficient approach, we ensure that your dryer operates at its optimal level, improving its efficiency and extending its lifespan. Don't let a dirty dryer vent put your house at risk of a devastating fire. Our professional dryer vent cleaning services in Los Angeles County are here to provide you with peace of mind and a safer living environment.
Stay Safe with our Dryer Vent Cleaning Services

There's nothing more critical than your family's safety, and our dryer vent cleaning plays a pivotal role in ensuring that. The phrase 'Stay Safe with our Dryer Vent Cleaning Services' isn't just a slogan, it's a stern reminder of the potential danger that a neglected dryer vent can pose. Dryer vents may seem like a trivial part of your household, but routine dryer vent cleaning can mean the difference between peace of mind and a disaster waiting to happen.
At My Steam Green Carpet Cleaning, we aim to provide the most comprehensive dryer vent cleaning service to safeguard you and your loved ones from any unfortunate incidents. We hold surety in our dryer vent cleaning services, and our portfolio reflects this with numerous five-star reviews testifying to our efficiency and dedication.
Breathe easy knowing that your dryer vent cleaning is handled by our team of seasoned professionals. Don't underestimate the increase in safety that thorough dryer vent cleaning offers – it drastically reduces the chance of fire hazards due to lint buildup in your home's ductwork. Besides ensuring safety, our dryer vent cleaning service also results in prolonged appliance life, meaning you save money in the long run.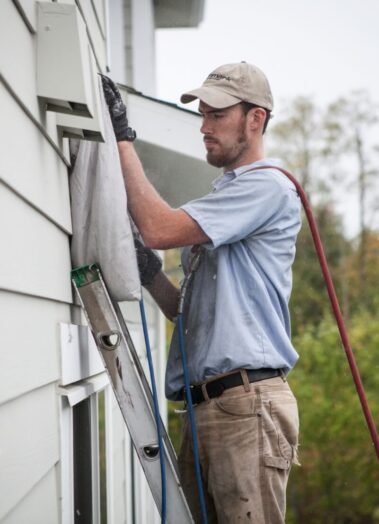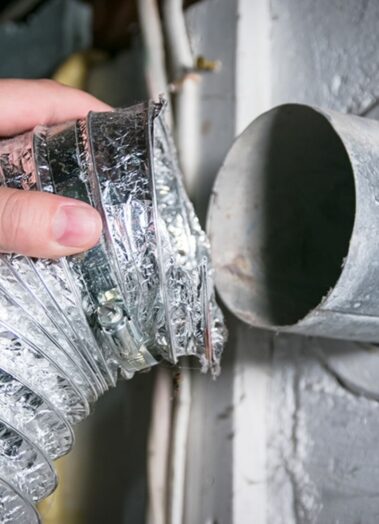 The Risks of Clogged Dryer Vents
Understanding the risks of clogged dryer vents is crucial to ensuring the safety of your home. When the dryer vent is clogged, it represents a serious hazard that can lead to devastating consequences. One chief concern with a clogged dryer is the lint buildup. If not adequately addressed, this simple issue can escalate to become a significant threat.
In fact, keeping up with regular dryer vent cleaning can be the key to saving money on sky-high energy bills and more importantly, it can save your life. When the dryer vent is clogged, the dryer works overtime, leading to increased energy consumption and higher bills. By scheduling regular dryer vent cleaning, you stand to gain lower energy costs and even prolong the lifespan of your dryer.
Dryer fires are another daunting risk that clogged dryer vents pose. An alarming number of house fires are attributed to clogged dryer vents each year. The lint buildup in the dryer vent can ignite due to the excessive heat caused by a clogged dryer, leading to a full-blown house fire. This is why we at My Steam Green Carpet Cleaning cannot stress enough the importance of our top-rated dryer vent cleaning service.
Don't Let a Dirty Dryer Vent Burn Down Your House: Trust us with Your Dryer Cleaning Needs
Don't underestimate the risks associated with a dirty dryer vent. A non-maintained vent can not only pose an extensive risk to your home's safety, but it also lessens the efficiency of your appliance, leading to higher energy bills. This is where we step in with our top-notch dryer vent cleaning service, acquiring numerous 5-star reviews.
We've built our reputation around our consistent and efficient cleaning services and established a client base that confidently relies on us each time their dryer vent needs cleaning. Regardless of the build-up or last time your dryer vent was cleaned, we promise to restore it to ideal working condition.
A dirty dryer vent can cost you more than just your home–it can take away your safety. So, act wisely! Get your dryer vent cleaned from the best in town – My Steam Green Carpet Cleaning – and stay rest assured about your dryer vent maintenance. You can trust us with your dryer cleaning needs and experience unmatched cleaning service like never before. Don't make your dryer vent a fire hazard – make it our responsibility.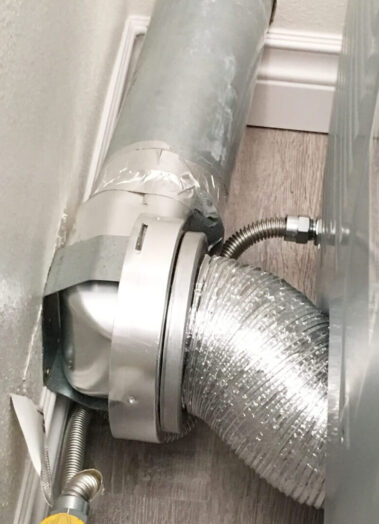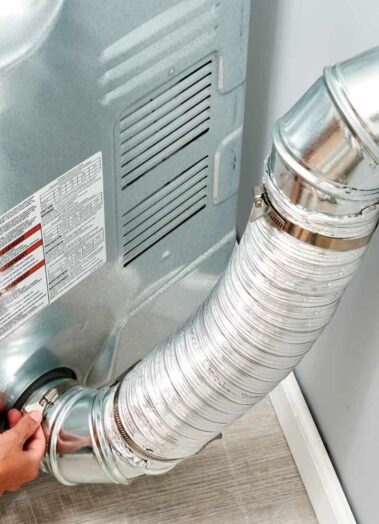 Are You Breathing Toxic Air? The Importance of Clean Air Ducts and Avoiding Dryer Fires
Are you aware that your indoor air quality can substantially be affected with an unclean air system, making you breathe in toxic air? It's a hard-to-swallow reality, yet many homeowners overlook the substantial role of dryer vent cleaning and air duct hygiene. Not only do blocked vents and grimy air ducts diminish the quality of your indoor air, but they also raise energy consumption and pose a fire hazard.
But that's not all! Clean air ducts offer numerous benefits. Be it an enhanced lifespan for your HVAC system, improved interior air quality or more notably, energy-saving perks. No wonder why professionals recommend periodic dryer vent cleaning for every household. Unclean air ducts can drastically impede your HVAC system's efficiency, spiraling in higher energy bills. Nevertheless, when you leave your dryer vent cleaning to us, you're investing in a cleaner, healthier, more cost-effective home.
At My Steam Green Carpet Cleaning, we've got an unblemished track record in dryer vent cleaning, well-supported by our multitude of 5-star reviews. So, don't risk your home or health to toxic air any longer. Rely on us to safeguard your indoor air quality and protect your house from potential dryer fires. Breathe easy with our stellar dryer vent cleaning services. After all, clean air is not a luxury, but a necessity!
Faqs
Can I clean my dryer vent myself?
While feasible to clean out a dryer vent on one's own, it is generally advisable to use professional services provided by a reputable cleaning service. Attempting DIY methods may prove risky and challenging without proper tools or knowledge. Trained technicians are equipped with specialized equipment and possess considerable experience in thoroughly cleaning out even the most difficult blockages or debris from your appliance's exhaust ducts. Their expertise helps prevent accumulated lint from catching fire inside your machine while improving its overall efficiency for better drying results for each load of laundry completed.
How often should a dryer vent be cleaned?
Proactivity in keeping up with standard maintenance practices on all household equipment shows regard for maintaining optimal safety levels while promoting cost-efficient usage rates. Typically, scheduling yearly cleanings for dryer vents are considered ideal; however, other variables like ventilation lengths and frequency influence upkeep requirements depending on local climate conditions and users' demands. Should your appliance indicate any warning signals indicative of clogging, overheating, or posing unacceptable fire risks like longer drying times, it's essential to act promptly by seeking professional servicing immediately. Homes with increased usage demands from larger families or extra-curricular activities may require more frequent cleanups. Consulting seasoned professionals in dryer vent servicing aids in determining appropriate appointment schedules that accommodate household needs optimally while guaranteeing an extended lifespan for the appliance.
What is the most effective way to clean a dryer vent?
The most effective way to clean a dryer vent is to enlist the help of professional dryer vent cleaning services. They have the expertise and specialized tools to perform a thorough cleaning. The process typically involves using high-powered blowers and vacuum systems to remove built-up lint, debris, and potential blockages from the vent. Professionals also inspect the vent for any damages or leaks that may impede proper airflow. DIY cleaning methods, such as using a brush or vacuum, may not reach deep enough or address all the potential hazards. By relying on professionals, you ensure a comprehensive and effective cleaning that promotes optimal dryer performance and reduces the risk of fire hazards associated with lint buildup.
How do you tell if your dryer vent is clogged?
Various indications demonstrate that you have a clogged dryer vent; some are more apparent than others. First off, when drying clothes takes longer than usual due to slow dry times occurring since restricted airflow happens due to blockages in vents is most common among those with obstructed vents – this being one significant sign of failure at work! In addition, suppose heat produced by drying cycle operations becomes too intense for comfort while lingering strong burning smells from the laundry area – another red flag – are two additional examples that may suggest a blocked vent is present. Moreover, noticing an influx of excessive fluff around your dryer and clothing, observing higher humidity levels, or increased moisture in the laundry space may confirm any suspicions. If you encounter one or more of these signs, make use of professional help promptly to inspect and clean the dryer vents so that you can safely and efficiently utilize your appliance without concerns.
What is the best dryer vent cleaning kit?
Dryer vents require regular cleaning in order to maintain safe use of the appliance over time. There are myriad cleaning kits available on the market – each one provides different benefits depending on individual needs or preferences. One particularly noteworthy option is a flexible brush attachment accompanied by extension rods: this kit affords you greater success in navigating twisty paths within your dryer exhaust system, while still allowing access to longer runs as well! Additionally, utilizing high-powered vacuum kits can be effective at clearing tough lint buildup-debris from difficult-to-reach areas-a boon for homeowners worried about potential blockages or fire hazards! It's essential that users choose kits compatible with their particular dryer-vent systems, considering ease-of-use alongside their specific concerns about safety; still others prefer hiring experienced professionals who have both specialized equipment & know-how needed for optimal outcomes when dealing with such potential hazards.
Client Feedback
Happy Client Says About
Our Company
My Steam Green Carpet Cleaning has been a lifesaver! We've had so many issues with water damage in our home over the years, but they have been able to fix each one. They are always on time and really care about their customers. I highly recommend them!
Very responsive and got the job done right. We had an issue with our AC and they fixed it immediately. I would absolutely recommend My Steam Green Carpet Cleaning.
They do a great job carpet cleaning. Very professional. Good customer service.
They do an amazing job, and are very thankf to have them help our fami!
They did a great job, they were super professional and easy to work with, and I wouldn't hesitate to use them again next time I need rugs cleaned.
Professional and punctual. The upholstery cleaning was done with due care and diligence. I strongly recommend this firm to all.
I love My Steam Green Carpet Cleaning! They are the best rug cleaning company around. I love working with them because they always get stains out and don't make a mess. I highly recommend them to anyone in need of professional carpet cleaning services!
Brandon Davidson
2022-10-12
They are very good. The owner was very friendly and his team did a great job on carpet cleaning. I will recommend anyone to use their service.
Best place to get ur carpets clean..they do a great job..you won't be disappointed. Give them a try. I recommended My Steam Green Carpet Cleaning. Thank you.
Above average professional service. Really top shelf. He had an opening when I called, was there in an hour. Jose works hard, and earned every cent. Filthy carpets are now clean, nothing damaged, work done by a polite and respectful individual at a fair price. Hard to find these days. Thank you Jose!