Carpet Cleaning - Experience the Power of My Steam Green in Buena Vista, CA
Book Online
"*" indicates required fields

My Steam Green and the Secret to Reviving Your Carpets in Buena Vista, CA with Excellent Professionals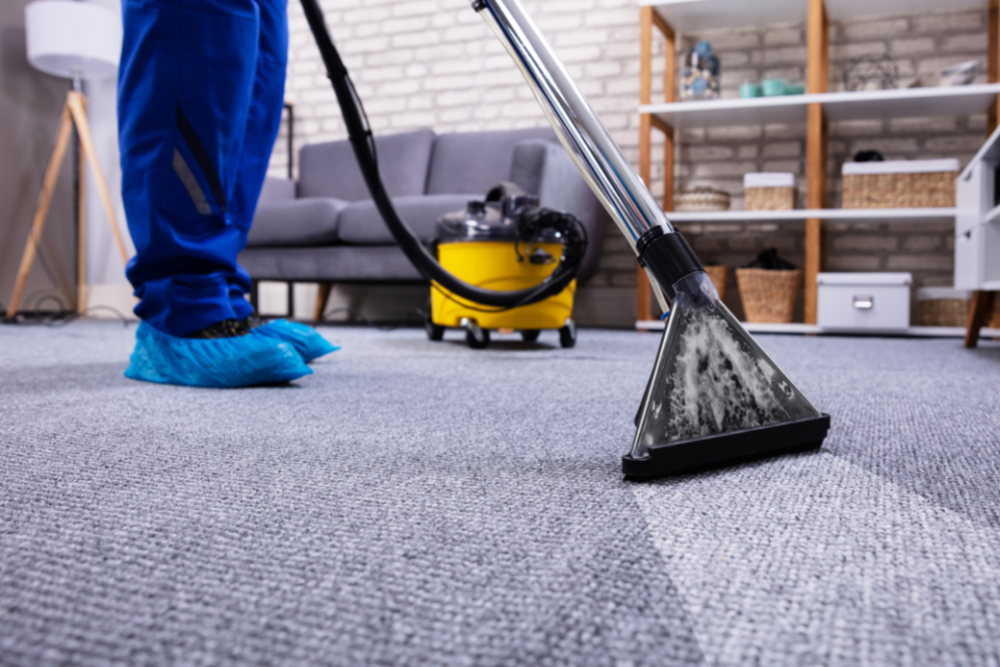 Are you ready to unlock the hidden magic behind carpet cleaning? Well, let me tell you a little secret – My Steam Green holds the key to reviving your tired and lifeless carpets. Picture this: your once vibrant and luxurious carpet, now trapped under layers of dirt, stains, and wear. But fear not, because with our expert touch, we can bring it back to life. Our team of skilled professionals knows the ins and outs of carpet cleaning like no other. We use state-of-the-art techniques and eco-friendly products to penetrate deep carpet into the fibers, erasing every trace of grime and leaving behind a fresh and rejuvenated surface. From the moment we set foot in your home, you'll witness the power of our specialized equipment, the gentle touch of our trained hands, and the sheer determination to restore your carpets to their former glory. So, why settle for lackluster when you can experience the magic of My Steam Green? Trust us to weave wonders into your home.
Is It Time for a Carpet Transformation? Assess this with Ease Thanks to My Steam Green in Buena Vista, CA
We recognize how crucial it is to keep carpets healthy and fresh at all times- as they accumulate dirt, stains, and allergens over time- which can negatively affect the overall environment essential for comfortable living or working space. Our ultimate goal is to deliver a comprehensive carpet-cleaning solution that reestablishes the original beauty & comfort level of these floor coverings- ensuring they look immaculate every time.
That's why we maintain meticulous attention to detail while utilizing state-of-the-art equipment & environmentally-friendly techniques way beyond surface level cleaning; it enables us always to remove deeply embedded grime accumulations effectively. Trust us for delivering professional cleaner solutions customized for individual requirements like no other provider out there.
Our Steam Green services provide exceptional stain removal performance, thanks to our advanced odor elimination techniques. These services will leave your belongings feeling renewed, plush, and soft after each cycle. We guarantee that you won't be disappointed with the results.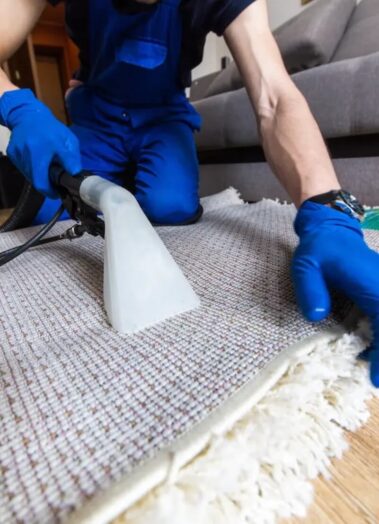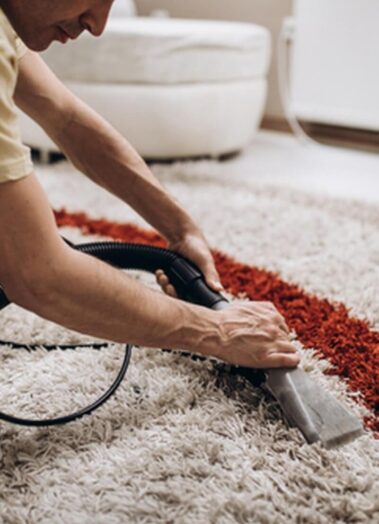 Get Excellent Carpet Services in Buena Vista, CA with My Steam Green - Cleaning Guaranteed!
My Steam Green offers professional carpet cleaning services that will leave your place looking and feeling fresh and healthy. Our expert technicians use advanced techniques to deliver exceptional results and transform your carpets into a pristine environment. Give us a call today to experience our trusted and reliable services.
Our mission is not only to enhance the appearance of your carpets but also to create a healthier living environment for you and your loved ones. We are very thorough and pay close attention to detail, making sure that every part and mark is cleaned. Our powerful steam method not only removes dirt and grime but also kills bacteria and allergens, promoting a healthier and safer space for your family.
With us, your satisfaction is our top priority. We stand behind our services with a satisfaction guarantee, meaning that if you're not completely thrilled with the results, we'll make it right. We are confident in our ability to deliver outstanding services that will exceed your expectations.
Directly Command Clean Carpets Now! Get Sparkling Cleaning Results with My Steam in Buena Vista, CA
At My Steam Green, we understand the importance of having impeccably carpets in your home. That's why we bring you our unmatched expertise in the art of clean spaces. With our state-of-the-art equipment and cutting-edge techniques, we have the ability to conquer even the toughest carpet challenges.
When you choose us, you take charge of the entire process. Our highly skilled technicians will assess the condition of your carpets and tailor a personalized plan to address every stain, spot, and blemish with precision.
Don't wait another moment to experience the extraordinary transformation of your carpets. Command the cleanliness you desire and indulge in the sparkling results that My Steam Green provides. Contact us today and let us showcase the true potential of your carpets.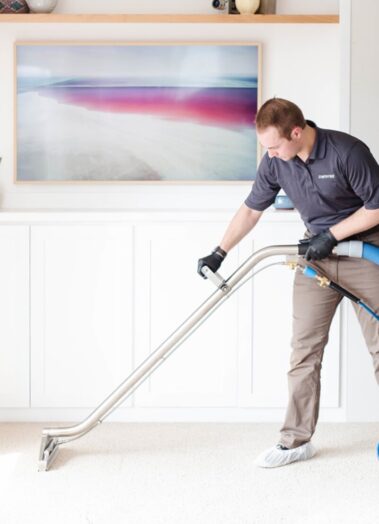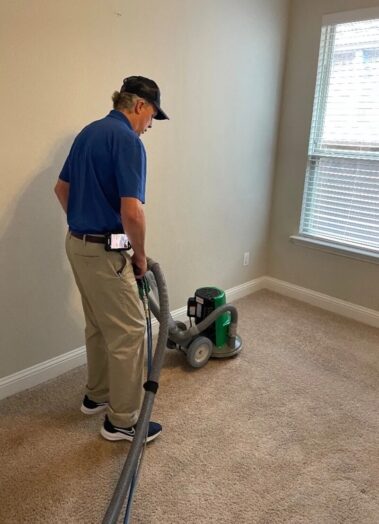 The Trendy Way to Keep Your Carpet Cleaning and Stylish in Buena Vista, CA - Trust My Steam Green
Elevate your carpet experience and stay on trend with My Steam Green. We offer you a stylish and effective solution to keep your upholstery looking their best. At My Steam Green, we understand that cleanliness and style go hand in hand. That's why we bring you our expertise ensuring that your carpets not only remain spotless but also exude a sense of sophistication.
Trust us to work our magic and restore your carpets to their pristine condition. Our team of highly skilled professionals utilizes cutting-edge techniques and state-of-the-art equipment to deliver exceptional results. We go beyond the surface, targeting deep-seated dirt, stains, and allergens to revive the true beauty of your carpets.
At My Steam Green – attention to detail sets us apart from other companies in delivering carpets which exude freshness and undeniable charm. Whether it's a cosy living room carpet or stylish level looped pile rugs, we'll customize our meticulous process to match our clients request without compromising style or cleanliness . Trust us, for services that ensure carpets look trendy, fresh and long-lasting.
Explore our extensive list of California regions that our exceptional Carpet Cleaning service covers!
Embark on an exciting journey through our vast array of California regions that our exceptional Carpet Cleaning service embraces!
Discover pristine cleanliness and unparalleled freshness in every corner!
Client Feedback
Happy Client Says About
Our Company
My Steam Green Carpet Cleaning has been a lifesaver! We've had so many issues with water damage in our home over the years, but they have been able to fix each one. They are always on time and really care about their customers. I highly recommend them!
Very responsive and got the job done right. We had an issue with our AC and they fixed it immediately. I would absolutely recommend My Steam Green Carpet Cleaning.
They do a great job carpet cleaning. Very professional. Good customer service.
They do an amazing job, and are very thankf to have them help our fami!
They did a great job, they were super professional and easy to work with, and I wouldn't hesitate to use them again next time I need rugs cleaned.
Professional and punctual. The upholstery cleaning was done with due care and diligence. I strongly recommend this firm to all.
I love My Steam Green Carpet Cleaning! They are the best rug cleaning company around. I love working with them because they always get stains out and don't make a mess. I highly recommend them to anyone in need of professional carpet cleaning services!
Brandon Davidson
2022-10-12
They are very good. The owner was very friendly and his team did a great job on carpet cleaning. I will recommend anyone to use their service.
Best place to get ur carpets clean..they do a great job..you won't be disappointed. Give them a try. I recommended My Steam Green Carpet Cleaning. Thank you.
Above average professional service. Really top shelf. He had an opening when I called, was there in an hour. Jose works hard, and earned every cent. Filthy carpets are now clean, nothing damaged, work done by a polite and respectful individual at a fair price. Hard to find these days. Thank you Jose!
Faqs
How often should I have my carpets professionally cleaned?
Good day! Let's delve into the topic of recommended intervals for availing expert services depending on certain factors at play- one prominent aspect includes intense foot traffic incurred by rugs spread out all over spaces frequented by children or pets that necessitate attention every six-twelve months or once annually if otherwise (a yearly deep clean). Not only does this approach keep slick-looking carpets but also kick out indoor pollutants lurking beneath its surface skin (dirt particles, pesky allergens yet more). Note that regular professional cleaning leaves behind a breath of fresh air in one's residence. At My Steam Green, we use eco-friendly products and advanced techniques to deep clean rugs with the help of a truckmounted system. This ensures that carpets are left spotless, deodorized and sanitized without any hazardous chemicals or residues. If you have any questions related to our services, please call us today!
What are the benefits of professional carpet cleaner?
Professional carpet cleaning offers numerous benefits for homeowners. Firstly, it rejuvenates the appearance of your carpets, effectively removing stains, dirt, and grime that regular vacuuming cannot eliminate. This not only enhances the overall aesthetics of your space but also extends the lifespan of your carpets, saving you money in the long run. Moreover, professional technique removes allergens, dust mites, and bacteria embedded deep within the carpet fibers, promoting a healthier living environment. By targeting odors and eliminating trapped pollutants, it improves indoor air quality, which is particularly beneficial for individuals with respiratory issues or allergies. Additionally, professional cleaners employ advanced techniques and equipment that ensure thorough and efficient cleaning, reaching areas that are difficult to access otherwise. So, when it comes to carpet remodeling, professional cleaning is a key step to revitalize and maintain the beauty of your carpets while also promoting a clean and healthy home.
Will professional carpet cleaner remove all stains from my carpets?
While professional carpet cleaning can effectively remove many stains from your carpets, it's important to note that not all stains can be completely eliminated. Professional cleaners have the expertise and specialized equipment to tackle a wide range of stains, including those caused by food, pets, and dirt. They use powerful agents and techniques to break down and lift the stains from the carpet fibers. However, some stubborn or set-in stains may require additional treatments or may not be fully removable. It's always best to communicate any specific stains or concerns to the professional cleaner so they can provide tailored solutions. Ultimately, professional carpet cleaning significantly improves the appearance of your carpets and increases the likelihood of removing stains, but the complete removal of all stains cannot be guaranteed in every case.
How long does it take for carpets to dry after a professional cleaning?
Professional carpet cleaning entails drying periods that vary due to multiple factors. Usually, the time needed for complete carpet drying is between 6 and 12 hours. However, this period can vary depending on the levels of humidity in the room, carpet thicknesses, air circulation rate. Hot water extraction may surpass other techniques with regards to prolonging drying times. Professional cleaners increase airflow rates through exclusive high-powered fans or devices designed specifically for such purposes; hence promoting timely evaporation. Carpet remodeling guarantees sparkling clean carpets but also demands patience while waiting for them to dry thoroughly.
Is professional carpet cleaning safe for children and pets?
Worry not about letting your beloved children or fur babies play around while professionals do their job with carpet cleaning: its entirely safe! These skillful cleaners only utilize high quality non toxic detergents which are harmless both for human beings and animals alike. Employing tried and tested methods such as hot water extraction or steam cleaning they effectively remove the deepest dirt and allergens embedded in your rugs yet still staying away from any harsh chemicals. In addition certified technicians always ensure complete rinsing and adequate extraction to guarantee everything has been wiped clean _ guaranteeing an environment thats free from any residues. But be sure to wait until everything is dry before allowing anyone (two legged or four legged) to walk on these preventing slips and accidental ingestion of soap that could be harmful.