Book Online
"*" indicates required fields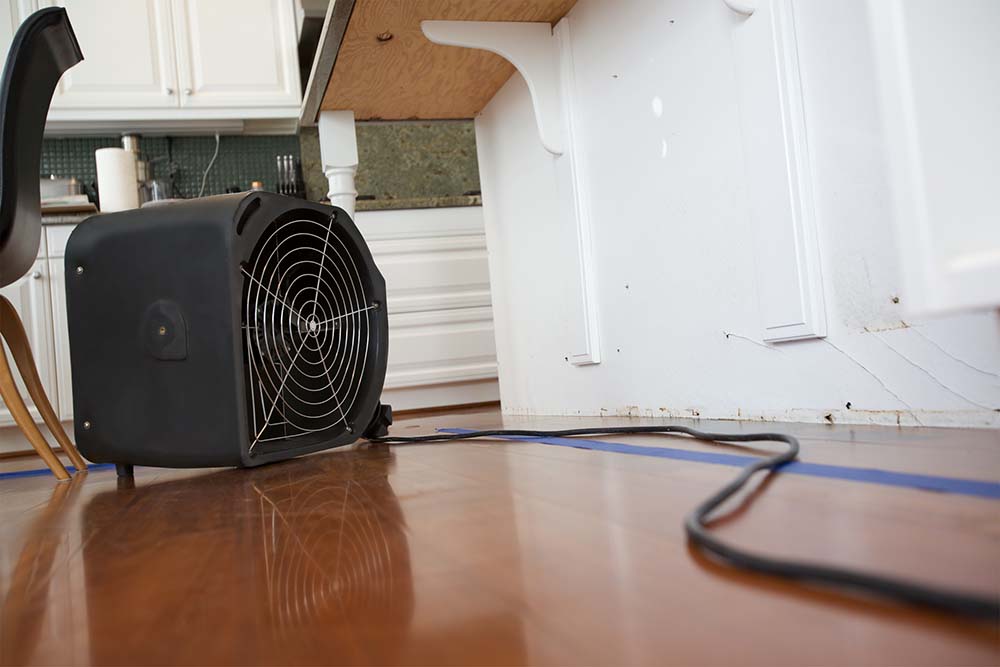 Restoring a place after a water damage scenario is reasonably one of the most crucial actions that must be carried out professionally, which should be carried out only by true experts.
A restoration job might involve drywall elimination and setup, wood flooring repair, tile flooring repair, painting, and carpet repair and setup. This is our specialty, and we will provide you a five stars service.
Our reliable water damage remediation service will look thoroughly after every single detail: water extraction, flood remediation, humidity odors removal, humidity, and mold elimination, and will protect all surface areas and items that have been exposed to water.
Our technical pros are prepared to deal with all these circumstances and try to find the best approach for your building to be in excellent condition, after a water damage scenario.
Water damage can invade your home and flood your carpet and belongings in many different ways. This can be caused by burst pipes, heavy rainstorms, sewage clog, cleaning device leakages, or just forgetting to shut off a tap.
We are specialists in incorporated disaster recovery and property restoration services. A tested performance history of exceptional response and matchless resources has made us the licensed option for damages triggered by mold, water, and other disaster scenarios. We actively look for customers' feedback to grow and improve our services to fit our customers' demands.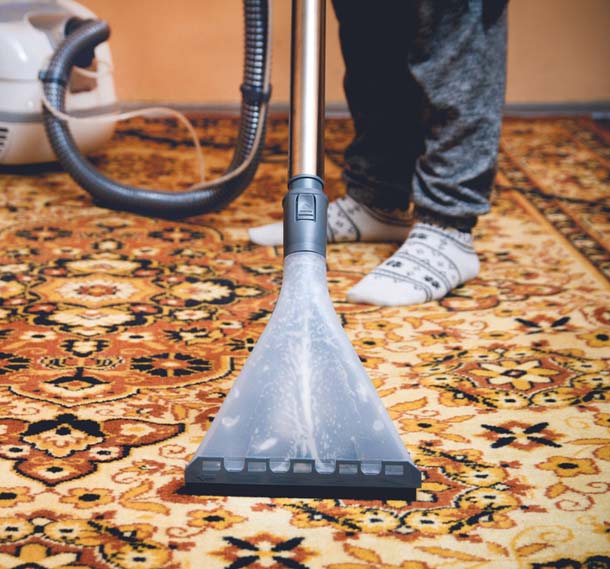 IICRC Certified Technicians
IICRC certification designates a high level of understanding and practice in the cleaning and restoration industry, and is widely recognized by customers and industry peers.

Locally Owned & Operated
We are your local independent carpet – rug – upholstery cleaning company with many years of experience and thousands of happy customers, we specialize in using the most modern cleaning products.

Affordable Service
Total number of reviews and star-ratings are based on data collected during the time.
There is no water damage scenario that we can not fix.
Our method guarantees a water damage restoration specialist will be on-site as quickly as possible, no matter what time of day. Following an introductory evaluation and a free estimate, our trained water damage restoration professionals utilize state-of-the-art equipment to carry out the water and dry the entire location. Our core values are crucial to us as we set about our day-to-day company.
We identify how infected the water is, what kind of mold spores there are, and where they are located; thus, we know exactly what the best approach will be for your specific water damage scenario.
Signs of water damage
You have to observe: can you perceive humidity, water leaks, or bad smells? Those are some of the first indicators that will give you signals, so you know if your property has water damages or not. The main characteristic of a water damage problem is, of course, water.
Many people don't realize that it's essential to do something as soon as possible until it's too late when the signs are undeniable. You can prevent it and take care of this problem even if it is barely noticeable yet. We recommend that you check all the walls of your property for humidity or water leaks.
Even if your home hasn't had any flooding, you can still have a water damage problem if your bathroom tubing is broken and internal water leaks. If you want to be 100% sure that your house is water leaks free, you can also request a water leak detection service.
Your household's well-being and comfort are essential to us. We intend to help people live much healthier lives in a commonly much safer living environment. That is why we always take an extra step to discover the unlimited options for bringing back water-damaged areas, so you can return to enjoying your safe and healthy home shortly.
Our commitment is that if a task deserves doing, then it's worth succeeding! You will get incredible service, notwithstanding the size of the job. Our team, with our vast experience, is here and all set to help you out 24/7.
Do you need water damage restoration?
Various circumstances can trigger a water damage circumstance, such as damaged pipelines, heavy rain, and blocked drains. However, you must look for expert help which you do not attempt to look after such circumstances yourself. We offer you a complete service that consists of:
Personalized Customer Service
Guidance on water damage scenarios
24-hour support
Humidity and mold elimination
Cleaning and sanitizing
Remediation service
Water extraction
Bad odors removal
One of our main objectives is for your house to be in the same condition as before your water damage circumstance. We will do whatever is possible and worth it so that each corner and each belonging is free of water and mold. We will also look after any remediation procedure, such as replacing drywall panels or even home renovation tasks.
After a terrible water damage circumstance, some places require to be restored on numerous events, as they were highly affected by water, humidity, mold, or sewage.
If you need a complete water damage remediation service, rest assured that we will provide you with whatever you require so that you and your loved ones don´t have to worry about it any longer.
Water damage can be devastating
Whether you've encountered a burst pipe or malfunctioning appliance that has devastated your property, or if a nearby water source has burst its banks, you need to get professional help right away to stave off severe damage.
You can call us anytime, and we'll be right over to help! We use modern tools and advanced dehumidification technology to efficiently diagnose and halt the spread of flood damage in its tracks.
24/7 water damage Services
An essential part of our job is to offer an emergency service: we realize that any water damage can happen at any time, so we are ready 24/7 to provide you with the most important quality service at affordable rates, no matter when you call us.
Feel free to call us at any time, and trust your water damage scenario to our professional team.
Avoid dealing with less than professional specialists and leave this crucial task in experts' hands: our credentials and satisfied clients support our work.
After our water damage remediation service, your home or your working area remains in excellent condition: bad odors, mold and humidity-free, and, after our cleaning and sanitizing procedures, you won't have to worry about comparable circumstances once again.
How long can it take for mold to appear after water damage?
Mold spores become active within the first day to 2 days hours after a flood. However, the time it takes to activate can vary, depending on various factors: how much water is on the surface? What is the temperature of the atmosphere? How long has it been since it began? This is one of the many reasons why it is essential to request a water damage restoration service as soon as possible.
Maybe there aren't that many humidities, and mold hasn't appeared yet – if so, you probably don't have to worry about mold. If, on the other hand, you start to perceive musty smells and humidity, perhaps the mold spores have begun to activate, and you will need to request a mold removal service to prevent further damage or health complications. Our technical team specialized in water damage restoration will do everything necessary to make your property clean and bacteria-free. The sooner you request professional help, the better it will be for you.
Why is it necessary to hire a water damage service?
A water damage restoration service is the best alternative so that your property is in excellent condition after a flood, for example. Taking on all of these tasks can be overwhelming – all the water will need to be drained and all areas and surfaces completely dry. It will also be necessary to remove humidity and bad odors, clean and disinfect all areas affected by water, and of course, do a remodel job if necessary.
Many people try to do this task on their own. Of course, they regret it later: nobody understands the magnitude of water damage until they are experiencing it: it can be highly tiring, and there are many things to do in a short time.
When people try to deal with water damage independently, they tend to dry out improperly, which often causes humidity and mold to appear. There are many crucial elements to consider. It is also important to use professional equipment and follow specific security measures.
Hire a professional service: it is the best recommendation we can give you.
We are here to help.
We offer a comprehensive procedure that ensures all water damage is analyzed and repaired. From initial diagnosis, through water extraction, to the final fresh decoration work, you can count on our help every step of the way.
For more information, a full water damage restoration price quote, and an appointment booking, send us an email or call one of our experts or fill in our call-me-back form and that's what we'll do!
Why Choose Us
Our Expertise
Making Your
Carpet Like New
At Steam Green Carpet Cleaning, we promise to meet the highest standards in the industry by delivering a quality product at the best value. Our products will be expertly applied and our services will be delivered by trustworthy, friendly professionals. We develop customers for life because we deliver our services with personal respect for the customer, a disciplined work process and exceptional service. We stand behind our work and follow up on every job we complete.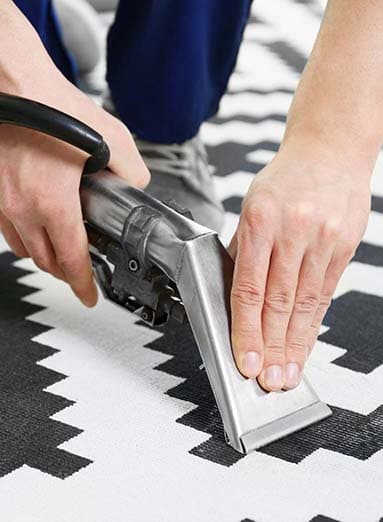 Expert Tech
professionals who have helped clean millions of there carpet.

Comfortable Price
Price is what you pay. Value is what you get. We believe that value is what you're looking for.

Affordable Service
Total number of reviews and star-ratings are based on data collected during the time.
Client Feedback
Happy Client Says About
Our Company
My Steam Green Carpet Cleaning has been a lifesaver! We've had so many issues with water damage in our home over the years, but they have been able to fix each one. They are always on time and really care about their customers. I highly recommend them!
Very responsive and got the job done right. We had an issue with our AC and they fixed it immediately. I would absolutely recommend My Steam Green Carpet Cleaning.
They do a great job carpet cleaning. Very professional. Good customer service.
They do an amazing job, and are very thankf to have them help our fami!
They did a great job, they were super professional and easy to work with, and I wouldn't hesitate to use them again next time I need rugs cleaned.
Professional and punctual. The upholstery cleaning was done with due care and diligence. I strongly recommend this firm to all.
I love My Steam Green Carpet Cleaning! They are the best rug cleaning company around. I love working with them because they always get stains out and don't make a mess. I highly recommend them to anyone in need of professional carpet cleaning services!
Brandon Davidson
2022-10-12
They are very good. The owner was very friendly and his team did a great job on carpet cleaning. I will recommend anyone to use their service.
Best place to get ur carpets clean..they do a great job..you won't be disappointed. Give them a try. I recommended My Steam Green Carpet Cleaning. Thank you.
Above average professional service. Really top shelf. He had an opening when I called, was there in an hour. Jose works hard, and earned every cent. Filthy carpets are now clean, nothing damaged, work done by a polite and respectful individual at a fair price. Hard to find these days. Thank you Jose!