Many people don't consider the central air ducts until there's an issue. Did you know that cleaning the ducts in your central air system can enhance the air quality in your home and help you save money on your energy bill? In this blog post, we'll tell you everything you need to be aware of to keep the central air vents clean. Read on to learn more!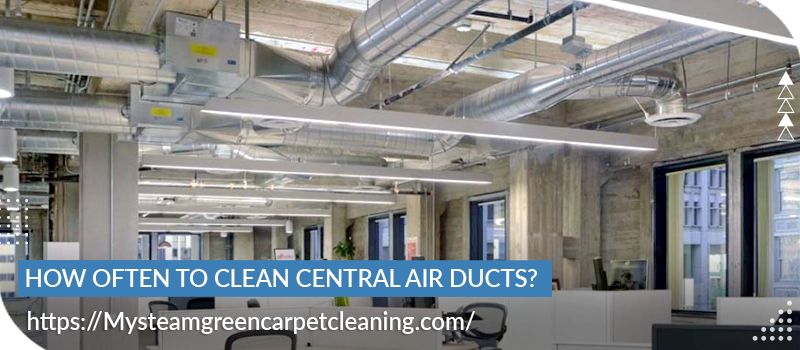 In the absence of regular cleaning of the air ducts can have devastating results. Molds, pollution and more. Call My Steam Green today to make an appointment for a professional Air Duct Cleaning in Woodmere appointment!
3 Reasons Why You Should Clean Your Central Air Ducts Regularly
1. Improved Air Quality
One of the main advantages of cleaning regularly your central air ducts is enhanced air quality. As time passes, dust, pollen, and other allergens may build up in your ducts, and when your AC is running these allergens are distributed throughout your home. This could trigger asthma attacks or allergies, making it hard to be able to breathe in your household. By keeping your ducts clean it will improve the quality of air inside your home and reduce the likelihood of suffering from these respiratory issues.
2. Lower Energy Bills
Another reason to keep those ducts in your central HVAC frequently is that it will assist you in saving the cost of your energy bill. If dirt and other debris accumulate inside your ducts, it could restrict airflow, making it more difficult for the AC to perform its task. This means that your AC will need to work harder (and use more energy) for cooling your property, which could ultimately cost you more every month. If you can keep your ducts clean, you'll maintain airflow and stop this from occurring.
3. Fewer Repairs
In addition to saving money on your energy bills, regular duct cleaning can also help you avoid costly repairs for your AC unit. In time, the dirt and debris within your ducts could cause damage to delicate AC components, such as fans and coils. If you keep those parts clean with regular cleaning of the ducts They'll last longer and not need to be replaced as frequently. This means fewer repair bills for you down the line!
As you will see, there are lots of good advantages to keeping your central air vents clean. How often do you have them cleaned? The answer may surprise you–most experts suggest having them cleaned each three or five years! However, if anyone in your family suffers from asthma or allergies it may be beneficial to clean them more frequently (perhaps every each year or every other year). And if you have pets, their fur could cause clogging of air ducts, so you may want to consider having them cleaned more often too. Whichever frequency you decide to use keep in mind regularly scheduled cleaning is crucial to maintaining good airflow and avoid costly repairs!
How do you clean your own air vents in Woodmere?
Are you required to tip air duct cleaners in Woodmere?