If you purchase an expensive mattress, it is important to ensure you maintain it in optimal condition for as long as you can. To extend the life of your mattress, it's crucial to keep it clean. If you've had a spill, had a pet accident, or reside in a humid area, drying your mattress is essential. In this blog post we will talk about the best ways to dry your mattress to ensure that your mattress stays in good state.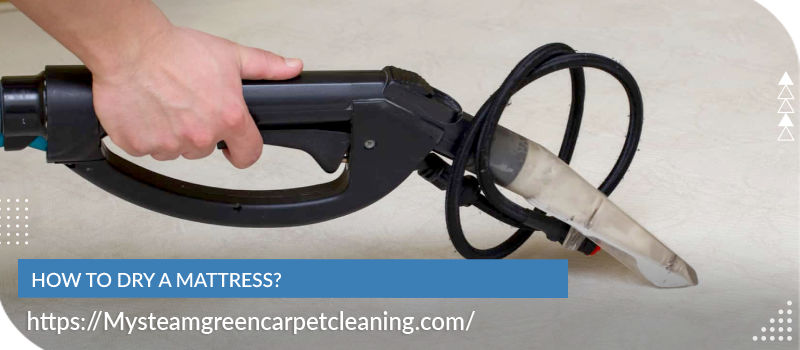 Do you constantly sneeze when you're in your bed? You do require an expert Mattress Cleaning in Temple! Contact My Steam today for a complimentary inspection for Mattress Cleaning in Temple!
Let the mattress air dry
Once you've cleaned your mattress, it's now time to allow it to air dry. Open the windows if possible to allow maximum air circulation and then leave the mattress unattended until it's completely dry. It could take several hours depending on the quantity of water that is used as well as the temperature in your room. Be sure to inspect the mattress periodically to ensure that it's dry and free of moisture. If the mattress is damp after a few hours, it may be necessary to use fans to help speed up drying.
Vacuum the mattress to eliminate the moisture
After air dried your mattress it's crucial to vacuum it thoroughly to eliminate any moisture left. Vacuuming can help to remove any remaining moisture in the mattress, along with dust, dirt and other debris. Be sure to use a vacuum with good suction and an upholstery attachment to ensure you reach all nooks and crannies. Cleansing your mattress on regularly basis can help keep it fresh and clean, and it can also assist in prolonging the life of your mattress.
Use a fan to help accelerate drying time
Another way to speed up the drying of the mattress is to use a fan. Set up a fan near the mattress and switch it on to help circulate the air and help dry the mattress more quickly. Keep the fan on till the mattress is completely dry. Additionally, you can place a dehumidifier near the mattress to help take in some of the moisture. This approach may take longer to dry than the traditional fan technique, however, it can still accelerate drying.
Use an absorbent and deodorising product
After you have thoroughly vacuumed the mattress, spread a generous layer of an absorbent and deodorising powder, such as baking soda, over the affected area. The powder should rest for at least one hour, then vacuum up the powder that remains. The powder helps to draw out moisture and neutralise odours as it absorbs the liquid. Be sure to vacuum the powder thoroughly, as any leftover powder can leave a unpleasant surface on your mattress.
Flipping the mattress so that it is even dry.
After the mattress has been dried, it's important to make sure that it is dried evenly. To do this, flip the mattress and give it another round of air-drying. This will help to ensure that the mattress dry thoroughly and evenly. It could take several hours of drying before the mattress is completely dry, so patience is key. When the mattress is dry, it is safe to return to your bed frame.
In conclusion, drying a mattress can be difficult in the event that it is not done correctly. It is essential to follow the proper steps to ensure you're completely drying your mattress especially if it's been exposed to moisture or water. If you use the correct techniques and materials that are suitable for drying, you can effectively dry your mattress without causing any damage to it. If you give it the proper care and care, your mattress will be good as new within a matter of minutes.
How do you find the air mattress in Temple?
How do you get rid of dust mites on mattress in Temple?