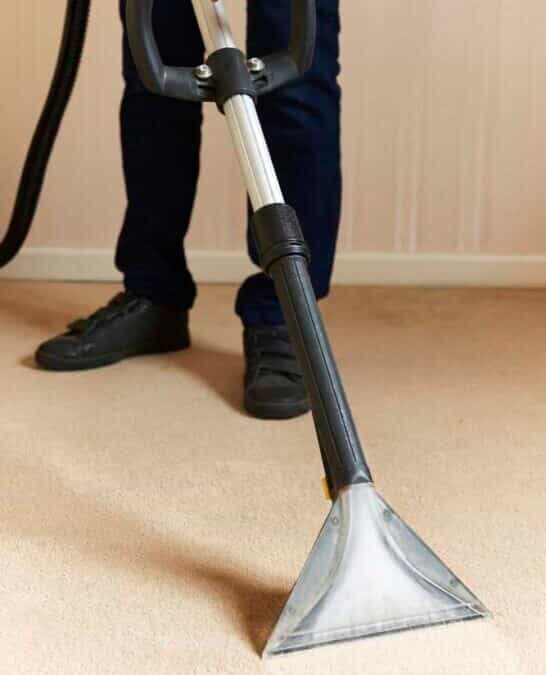 Pre-Inspection – Our technician will walk through your home with you to visually inspect the carpet. He will identify potential permanent stains and give you an evaluation of expected results. In addition, your technician will measure all areas to be cleaned and provide you with an accurate invoice prior to starting the cleaning process.
Commercial Pre-vacuum – Dry soil is removed by a thorough vacuuming. Removing dry soil is one of the most important steps in cleaning.
Furniture Moving – Our regular pricing includes moving sofas, chairs, tables and smaller items. Beds, dressers, and heavier pieces are left in place under our regular pricing structure. One of our consultants can quote the exact cost any heavier pieces.
Pre-spray – A preconditioning agent is applied to break down traffic area soil and general spots for more thorough cleaning.
Pre-spot – Difficult spots are pre-treated with special solutions to increase chances of removal.
Pre-grooming – A professional carpet groomer is used to further loosen the soil.
Soil Extraction and Rinse – The carpet is then thoroughly cleaned with a powerful rotary extraction cleaning system with a tool that allows maximum soil removal without overwetting the carpet or leaving a sticky residue behind.
Post Groom – Your carpet is groomed with a professional groomer so that the pile of your carpet is standing tall when we leave. Post grooming helps the carpet pile dry faster and in the right position.
Speed Dry – High velocity air movers are placed on the carpet immediately after cleaning to promote faster drying.
Post Cleaning Inspection – Our technician will walk through your home with you to point out the cleaning results to make sure that you are completely thrilled with the job.
Why Choose Us
Our Expertise
Making Your
Carpet Like New
At Steam Green Carpet Cleaning, we promise to meet the highest standards in the industry by delivering a quality product at the best value. Our products will be expertly applied and our services will be delivered by trustworthy, friendly professionals. We develop customers for life because we deliver our services with personal respect for the customer, a disciplined work process and exceptional service. We stand behind our work and follow up on every job we complete.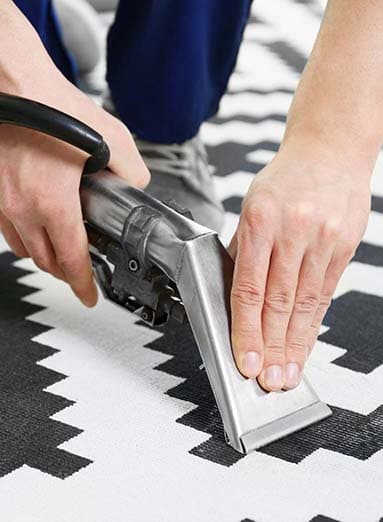 Expert Tech
professionals who have helped clean millions of there carpet.

Comfortable Price
Price is what you pay. Value is what you get. We believe that value is what you're looking for.

Affordable Service
Total number of reviews and star-ratings are based on data collected during the time.
Client Feedback
Happy Client Says About
Our Company
My Steam Green Carpet Cleaning has been a lifesaver! We've had so many issues with water damage in our home over the years, but they have been able to fix each one. They are always on time and really care about their customers. I highly recommend them!
Very responsive and got the job done right. We had an issue with our AC and they fixed it immediately. I would absolutely recommend My Steam Green Carpet Cleaning.
They do a great job carpet cleaning. Very professional. Good customer service.
They do an amazing job, and are very thankf to have them help our fami!
They did a great job, they were super professional and easy to work with, and I wouldn't hesitate to use them again next time I need rugs cleaned.
Professional and punctual. The upholstery cleaning was done with due care and diligence. I strongly recommend this firm to all.
I love My Steam Green Carpet Cleaning! They are the best rug cleaning company around. I love working with them because they always get stains out and don't make a mess. I highly recommend them to anyone in need of professional carpet cleaning services!
Brandon Davidson
2022-10-12
They are very good. The owner was very friendly and his team did a great job on carpet cleaning. I will recommend anyone to use their service.
Best place to get ur carpets clean..they do a great job..you won't be disappointed. Give them a try. I recommended My Steam Green Carpet Cleaning. Thank you.
Above average professional service. Really top shelf. He had an opening when I called, was there in an hour. Jose works hard, and earned every cent. Filthy carpets are now clean, nothing damaged, work done by a polite and respectful individual at a fair price. Hard to find these days. Thank you Jose!